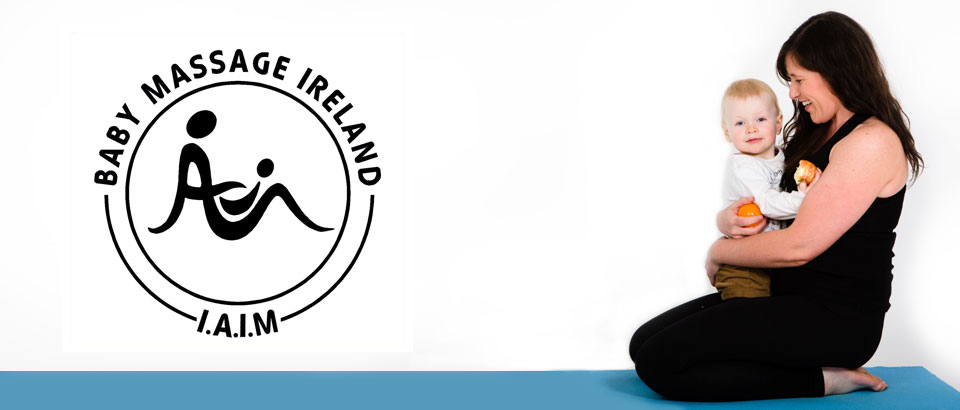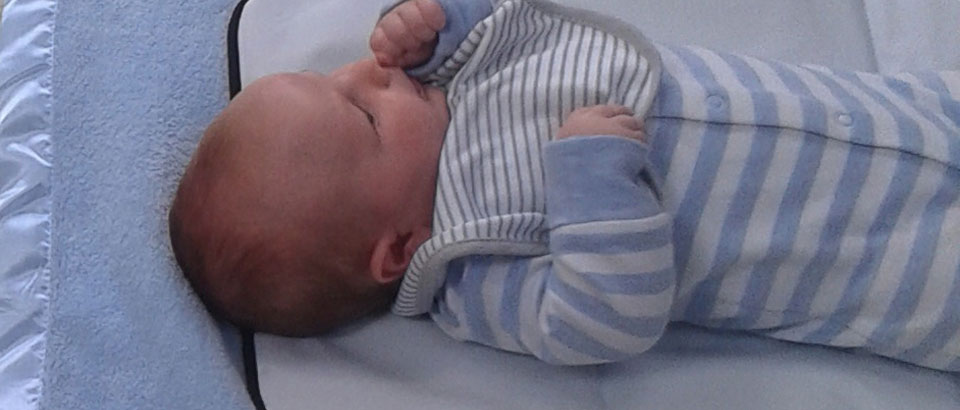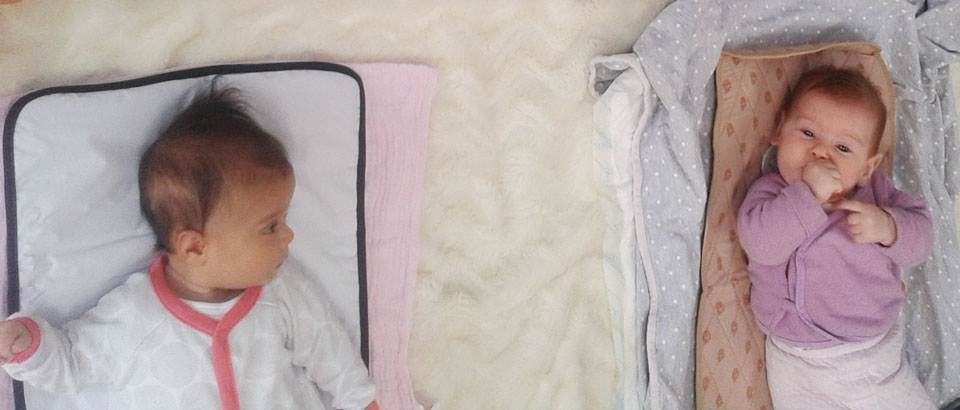 Baby massage – classes in Dublin 13 & Dublin 7.
Baby Massage is a wonderful way to spend time enjoying your new baby and deepening your bond. Nurturing touch has been proved to have a significant positive and lasting effect on babies. On this five week course you will learn how to massage your baby from head to toe. You will also learn a separate short tummy routine that can give very effective relief for discomforts like wind, constipation and colic. Baby massage can be very soothing for both baby and parent alike and when practiced regularly can help babies regulate their sleeping patterns. My Baby Massage classes are suitable from 2  weeks old to 6 months.
Baby Massage classes are completely baby-led and you are free to feed, change and sooth your baby as required. All massage strokes are repeated at least once during the course and instruction manuals are provided to help and encourage you to practice the massage techniques at home.
Each class ends with tea/coffee, healthy homemade treats and a chat. Many parents find it is a great way to meet other new parents in their area.
I can also provide private one to one or small group baby massage sessions in your own home anywhere in North Dublin, North Co. Dublin or Meath.
* Stretch It Yoga Baby Massage classes are certified with the International Association of Infant Massage and as such most Irish Health Insurance policies will cover up to €100 of the cost of the course. A discount is available to those with no health insurance cover.
* SPECIAL OFFER – If you sign up for a 5 week Baby Massage course in Baldoyle you can avail of your first 6 week Mum and Baby yoga pass for €50 (Usual price is €80)
What you need to bring
Small Portable changing mat
Baby blanket
Baby bag, nappies, wipes etc
Anything needed for feeding baby
Comfortable clothing for [parent as we do the massage sitting on the floor
Interested in joining a class?
to confirm availability before making online booking.
Next course start dates are 10th April (Om Yoga, D7) & 11th April (Baldoyle, D13)
5 week course
€115 for 5 weeks. Most Irish Health Insurance policies will cover up to €100 of the cost of the course.
No health insurance?
We offer €15 discount is available to those without health insurance covering the cost of the course.
Special Offer
If you sign up for a 5 week Baby Massage course in Baldoyle you can avail of your first 6 week Mum and Baby yoga pass for €50 (Usual price is €80)
Infant Massage has so many benefits for baby, including;
• Promotes bonding
• Promotes secure attachment
• One to one quality time – undivided attention
• Using the senses
• Nurturing touch
• Stimulates the circulatory, digestive, hormonal, immune and lymphatic system
• Coordination and balance
• Muscular development and tone
• Aids Growth
• Aids Elimination
• Sensory integration
• Mind/body awareness
• Eases symptoms of gas and colic
• Alleviates constipation
• Alleviates gastrointestinal cramps
• Eases muscular tension
• Helps babies who are sensitivity to touch
• Improved sleep patterns
• Increased flexibility
• Increased environmental coping mechanisms
• Reduction of stress levels and stress hormones
• Higher levels of anti stress hormones like Oxytocin and Seretonin
Infant Massage also has benefits for you;
• Helps the bonding process
• Quality time getting to know baby
• Decreases stress
• Increases relaxation hormones
• Stimulates lactation for BF mums
• Meeting other parents – social aspect
• Can help with post-natal depression